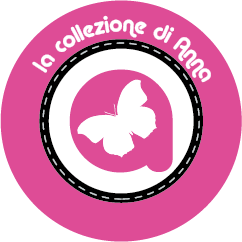 Outfits created with passion
Hi, my name is Anna and in 2011, following my dreams I founded "La Collezione di Anna".
If you are reading this, you know better than anyone that showing horses is not just like any other sport. It is something that requires an amount of passion and determination that people from outside cannot understand. In the show pen every little detail matters, nothing can be left to chance.
I create my outfits with the same passion and vision that you have when you show your horses. My custom outfits are not just tailored on your size, they tell your story.
I start with strong foundations, using only top quality materials. I take care of every little detail in the design, forging a style that fits your figure, your riding skills and your horse.
I live and work in Venice, Italy, where I can follow closely the fashion trends, have access to the best materials and cooperate with a small team of top quality craftmen.
My production is limited, and I want to keep it this way. I only create four outfits every month. This means that I can assure the same amount of love on each one, but it also means that sometimes you will have to wait to have yours.
Anna Omodeo